If you're bored of the same landscapes and the traditional considerable vacation spots, you can visit these off beat places for an adventurous holiday:
1.
Pangong

Lake in Ladakh
This lake is situated at an altitude of 4,350 meters in Ladakh region of Jammu and Kashmir. The drive to the lake is scenic. It's a saline water lake however; it gets frozen in winter months and due to there is no aquatic life in the lake. In summer months, lake and mountains surrounding it create magnificent landscapes. The water of Panong lake changes color during the day due to sun's changing position.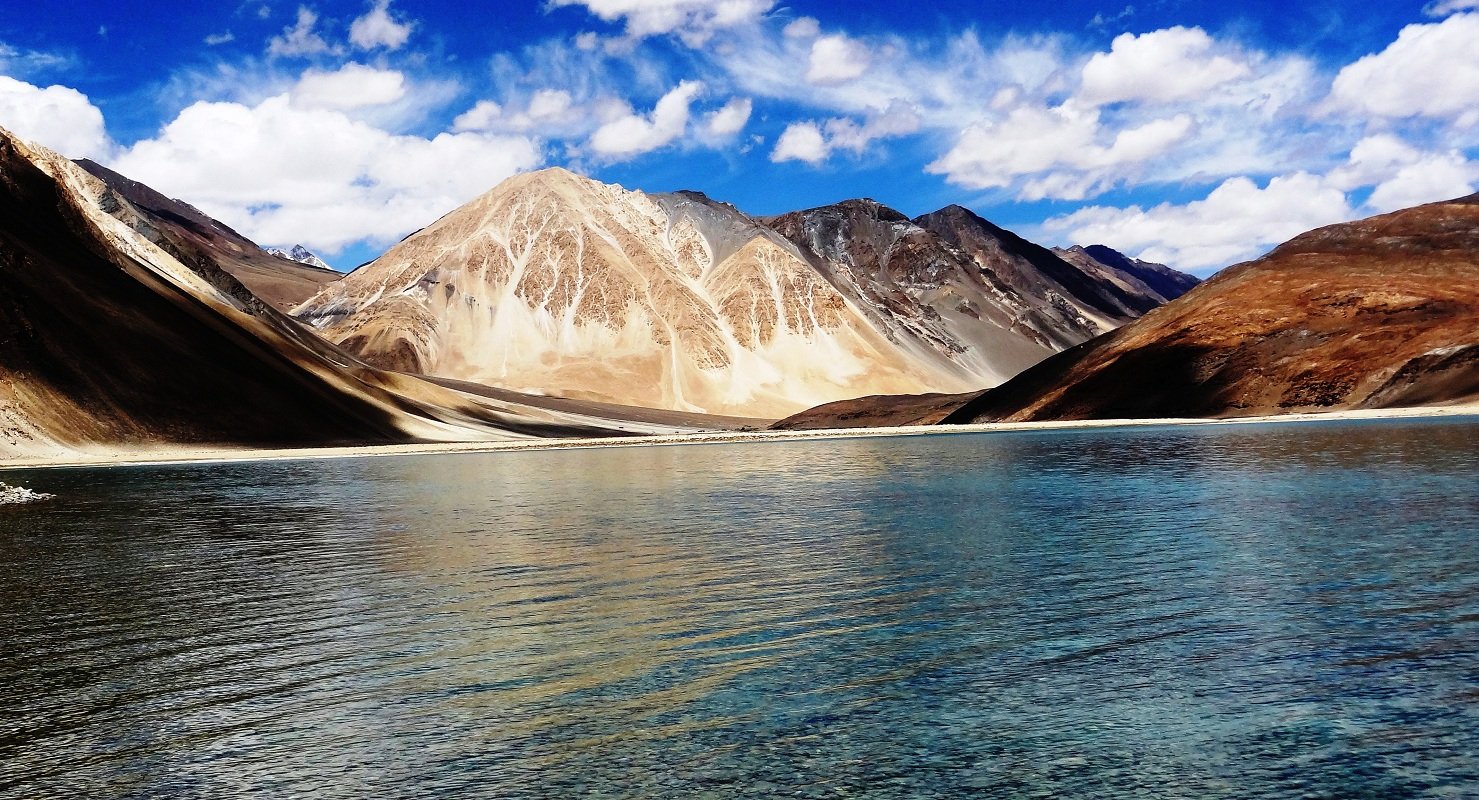 How to reach?
Nearest airport of Leh is 160 km, it's a 5-6 hour drive through mountains
Best Time to Visit –
Between June to September
2.
Nubra Valley in Ladakh
Nubra valley is situated 130 km away from Leh and it takes approximately 6 hours to reach the valley due to its tough terrain. The road passes through world's highest motorable road on Khardung La Pass at an altitude of 5,359 meters. Nubra valley is considered to be the most fertile in Ladakh but at the same time, there are Hundar sand dunes. The drive through the mountains and passes is scenic.
How to reach?
Leh is the closest airport and it takes nearly 6 hours of drive through world's highest motorable road
Best Time to Visit
– Between June and September
3.
Hills Near the Himalayas
The small foothill towns of Uttarakhand and Himachal are the best place to see the beauty of lower Himalayan range. In Uttarakhand Lansdowne, Pangot, Almora, Bhitmal and in Himachal Palampur, Mashorba, Nahan and Shoja are very relaxed nontouristy places. These places are best to enjoy the natural beauty of peaceful surroundings.
How to reach?
All these places are 5-8 hours drive from Delhi. However note that there is no direct train connectivity and the closest airport is Dehradun and Shimla
Best time to visit
– Between March to October though these places are beautiful throughout the year
4.
Rishikesh – River Ganga
Rishikesh is another most popular spiritual place in India. This is one of those cities which is also popular for adventure sports and yoga lovers. The river Ganga is clean near Rishikesh and flow at its best. It is advisable to stay in some Ashram or resort somewhere outside the Rishikesh near mountains, jungle or closer to the river.
How to reach?
Nearest airport of Dehradun is 45 km away. Nearest railhead of Haridwar is 25 km and connected with all major cities. It is very well-connected via the bus service
Best time to visit
– Throughout the year though in the monsoon months it can restrict the movement
5.
Sand Dunes of Jaisalmer
It is situated in the heart of Thar Desert, also known as a golden city because of its yellow sandstone architect and monuments. Sand dunes of Jaisalmer known as Sam have situated 45 km from the town are beautiful golden color spread in few km area. Camel and jeep safaris are very popular on sand dunes. During sunrise and sunset, these dunes look most beautiful. In winter months the area gets a bit crowded due to the tourists crowd around sunset. It is wo0rth paying a visit to Sand Dunes to experience the desert.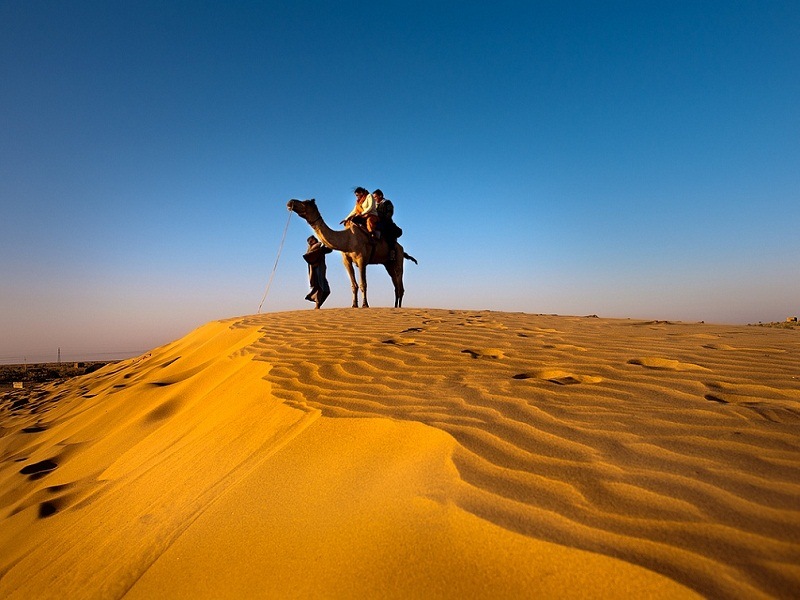 How to Reach?
Nearest airport of Jodhpur is 275 km. There is a train station in Jaisalmer and it is well-connected with all major cities.
Best Time to visit –
November to February